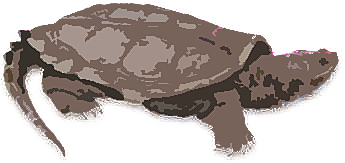 Nause - Waiwash
Band of Indians, Inc.
Wesley Chapel
Prior to the 1850's the community of Andrews, was once a campground where natives would gather to talk, sew clothes, feast, and sing and enjoy life. In 1855 the first Wesley Chapel was built using wood cut from the local trees by the residents, square- head nails that were donated to the project and hand painted by those that would eventually attend the Native American church.
In 1917, the church was struck by lighting and burned down. Once the area was cleared the residents rebuilt the church in the same fashion, with local wood and donated materials. In 1920 the second church was completed and opened to the public where it continues to stand today.
The Nause Waiwash holds in trust the Wesley Chapel but its attending members, an average of 7, are what keep the building open and in use. Wesley Chapel is one of three surviving churches in the area that display the traditional architecture. Together with the upkeep of the building, the members and tribal community maintain the graveyard where several of our ancestors have been laid to rest.
Today the church remains open to all who wish to attend, and in the hands of the native community.
Upcoming Events: